| | | |
| --- | --- | --- |
| | | |
| | | | |
| --- | --- | --- | --- |
| Poster: | rastamon | Date: | Oct 30, 2011 6:02am |
| Forum: | occupywallstreet | Subject: | Re: Occupied Wall Street News |
2) There are Agent Provocateurs amongst OWS movements, groups, and encampments. This is a Big Problem for everyone.
Of course! I've seen them at big San Francisco demonstrations, usually ex felons, anarchists, the Hamas looking people in their ninja type outfits/hoods, and drunk kids who throw bottles and M80's at the "Pigs". It's up to YOU OWS people to police them. Their shit is NOT free speech. They provoked police response which led to a beaned person in Oakland. Military service aside, (I really wonder what HE was up to that night-ex military can be nuts too, hey, look at me -lol).
The OWS sure is quick to blame police for the BS the above people spew out, and the OWS and Liberal News sources sure try to generate sympathy as a result of the above named Idiot groups actions. It seems that they are tolerated to garner sympathy. Useful Idiots.
Why are Tea Partys so peaceful and diverse? Sure, you can cherry pick some white mean looking baggers who carry guns (legally btw) at a few rally's in the deep south. Every TP event I went to was peaceful and the people there were regular family people who generally work for a living. I went there lookin like a hippy and NO ONE gave me any grief. Also the TP does not "Occupy" or trespass on property. They get the proper permits and carry on. I saw some trouble at a TP event in S.San Francisco. There were bussed in paid union agitators trying to shout down any speakers. You may think it's cool to shout down free speech, but I don't. Not allowing a person to give a speech is plain wrong. Anyway, the crowd booed them and the police escorted them to outside the reserved Tea Party area where they could picket to their hearts content.
Why don't you "Occupy" the White House? Why is the OWS so NOT going after any democrats who were up to their heads in Wall Street payoffs and campaign $upport?
My protest will be at peaceful events and not trespassing. I'll take my protest to the voting booth to kick the bums OUT, starting with Obama and any other dirty politicians, Democrat OR Republican.
Attachment:
316295_213275165409624_133109130092895_504702_154196951_n.jpg
| | | | |
| --- | --- | --- | --- |
| Poster: | dead-head_Monte | Date: | Nov 7, 2011 1:52pm |
| Forum: | occupywallstreet | Subject: | Re: Occupied Wall Street News |
Re: Why don't you "Occupy" the White House? Why is the OWS so NOT going after any democrats who were up to their heads in Wall Street payoffs and campaign $upport?

Watch this new movie series I just put together on 7 Nov 2011
Alberta Tar Sands: TransCanada's Keystone XL Pipeline
Occupying The White House

Rasta, good point. Remember, this movement started on Wall Street. It's spreading nationally and internationally. Have you tried to 'Google these terms': protesters arrested, white house?
Aug 22, 2011
Tar sands pipeline protesters arrested at White House

• 06 Oct 2011 - Tar Sands Pipeline - How Wall Street Is Occupying The U.S. Government
news story | interview
In September 2011, award-winning journalist and author Naomi Klein was in Washington, D.C., where she was arrested along with more than 1,000 people in a two-week campaign of civil disobedience outside the White House against the proposed Keystone XL pipeline. The proposed pipeline would carry oil from Canada's tar sands field to Gulf Coast refineries. Now in New York City to support the Occupy Wall Street protest, Klein joins us to discuss the connections between the two struggles, and the cozy relationship between the White House, the U.S. State Department that is considering the proposed pipeline, and Keystone XL lobbyists...
• 30 Aug 2011 - Top NASA Climate Scientist Arrested in Ongoing White House Keystone XL Pipeline Protest
news item | headline
One of the nation's leading climate scientists, James Hansen, was arrested Monday along with 60 others at a protest outside the White House against the Keystone XL tar sands pipeline. Hansen is the head of NASA's Goddard Institute for Space Studies. Hansen called on President Obama to reject the pipeline, which would stretch from Canada to Texas. Since last week, 522 people have been arrested in Washington protesting the pipeline.
• 28 Sep 2010 - Appalachia Rising: 100 Arrested at White House Calling for End to Mountaintop Coal Removal
news story | interview
Over 100 people were arrested outside the White House on Monday in a protest calling for the abolition of mountaintop removal coal mining. The rally was part of Appalachia Rising, a multi-day event organized by residents of Appalachian communities impacted by mountaintop removal. The protesters were detained after refusing to leave the sidewalk outside the White House fence. The NASA climatologist James Hansen was among those arrested. We speak to journalist and cultural historian Jeff Biggers...
This post was modified by dead-head_Monte on 2011-11-07 21:52:29
| | | | |
| --- | --- | --- | --- |
| Poster: | rastamon | Date: | Oct 30, 2011 7:22am |
| Forum: | occupywallstreet | Subject: | Re: Occupied Wall Street News |
the Tar Sand protest is fine and dandy, but the OWS has to take the Obama administration to task for their greed involvement in the Wall Street rip-off! But it seems hands off the corrupt dude in office and Democrat's and demonize and only blame greedy republicans and TP folk.
OCCUPY YOUR VOTING BOOTH AND VOTE THE BUMS OUT!
| | | | |
| --- | --- | --- | --- |
| Poster: | dead-head_Monte | Date: | Oct 30, 2011 11:15am |
| Forum: | occupywallstreet | Subject: | Re: Occupied Wall Street News |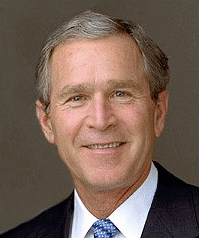 How about what Bush did, before Obama?

Wall Street's Unregulated Derivatives hit Record $681 Trillion in Q3 2007

Wasn't there a Global Meltdown in Sep 2008 due to this?
Wall Street illegally converted JUNK mortgages into AAA mortgage-backed securities! This crap was selling over-the-counter in an unregulated betting parlor run by Wall Street and the 1 per cent crowd. The criminals who did this must be charged, prosecuted, and sentenced to lengthy prison terms!
| | | | |
| --- | --- | --- | --- |
| Poster: | dead-head_Monte | Date: | Oct 31, 2011 4:49am |
| Forum: | occupywallstreet | Subject: | Re: Occupied Wall Street News |
• 30 Oct 2011 - from an article in
USA TodayProposal for 2nd oil pipeline sparks opposition
http://www.usatoday.com/news/nation/story/2011-10-30/keystone-pipeline-opposition/51000802/1
"
Opponents have staged protests along the pipeline route and in Washington, D.C., and have sought to link the issue to the Occupy Wall Street movement.

Activists next week plan to encircle the White House in a symbolic "house arrest," an action that comes two months after more than 1,000 anti-pipeline protesters were arrested there.

Environmentalists have dogged President Barack Obama's steps at early campaign stops to pressure him to deny the permit, and some groups have made opposition to Keystone XL a signature issue, even promising to sit out the 2012 election if the Obama administration approves the project.
"
• 06 Oct 2011 -
Naomi Klein on Democracy Now
said:
Keystone XL Oil Pipeline Controversy Shows How Wall Street Is Occupying U.S. Gov't
http://www.democracynow.org/2011/10/6/naomi_klein_keystone_xl_oil_pipeline
"
I think what's driving people to the streets in New York and around the country now, in the occupy together movement and moment, is the realization that change is not going to come through the ballot box because the political process has been bought and paid for. One thing that I find so inspiring about this moment, and I say this of both the Keystone XL protests and the Occupy Wall Street protest, is that my biggest fear about the Obama Presidency was that it was going to lead this generation of young people into political cynicism and political apathy, because you saw such tremendous hopes raised in 2008 and so many young people really drove that campaign, knocking on doors and sleeping on floors for Obama.

Many of us saw the betrayals coming. And they have come, in climate, more than any other area, but also just in the failure to provide hope for this generation. And they could be retreating into cynicism and apathy. But, instead of retreating into cynicism and apathy they are going to where the power is. They're realizing that the change is not coming in Washington because politicians are so controlled by corporate interests, and that is the fundamental crisis in this country. And that's what's so profound about this. But, in terms of those emails, it's just an illustration of it. So, you have Paul Elliott who was Deputy Campaign Director for Hillary Clinton's campaign, gets hired by TransCanada, which is the company that is building — wants to build this pipeline from the Alberta Tar Sands to Texas to carry a very dirty form of oil. Tar sands oil emits three times as much greenhouse gases as a regular barrel of Canadian crude, because, of course, it is in solid form. So, you have to use all of this energy to get it out and liquefy it and then to put it into that pipeline. So, it's very controversial. They know it's controversial because there's a huge international movement against the tar sands."
| | | | |
| --- | --- | --- | --- |
| Poster: | dead-head_Monte | Date: | Oct 30, 2011 9:14am |
| Forum: | occupywallstreet | Subject: | Re: Occupied Wall Street News |


7 Billion People and Counting

How Did This Happen and Can It Go On?